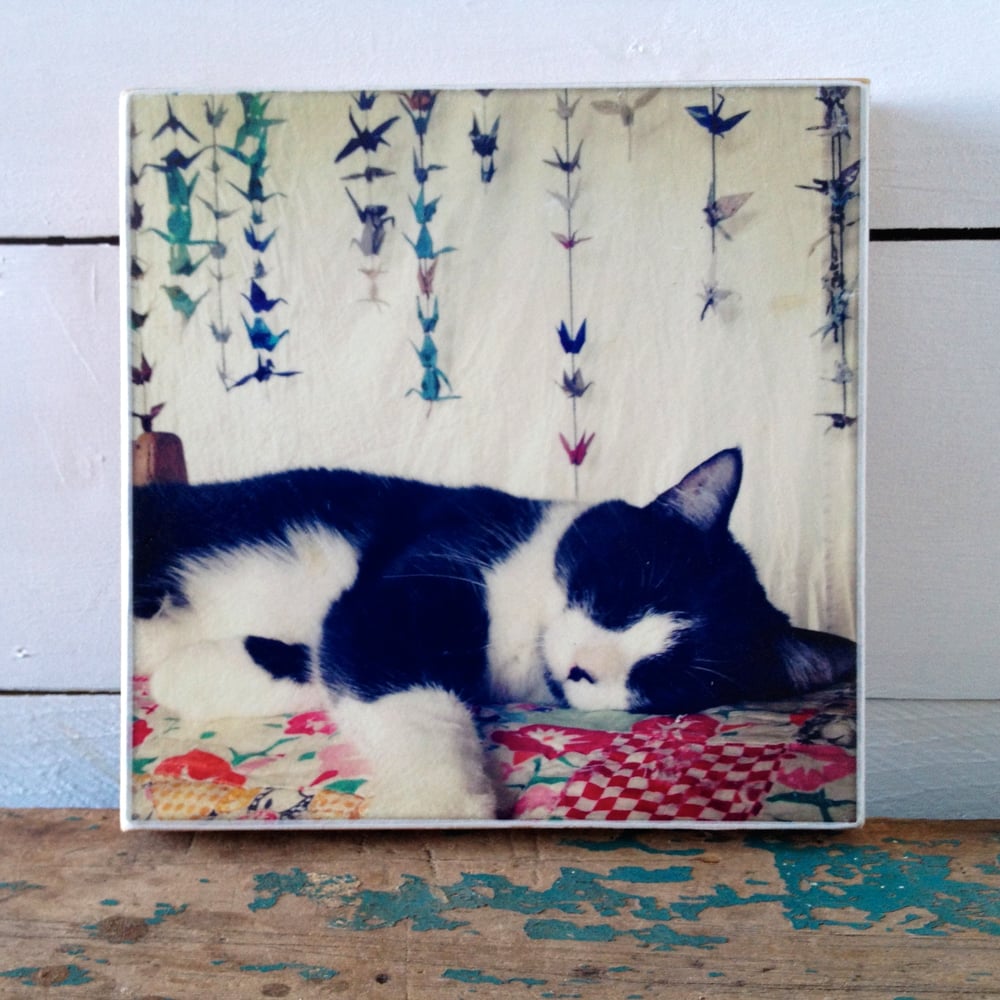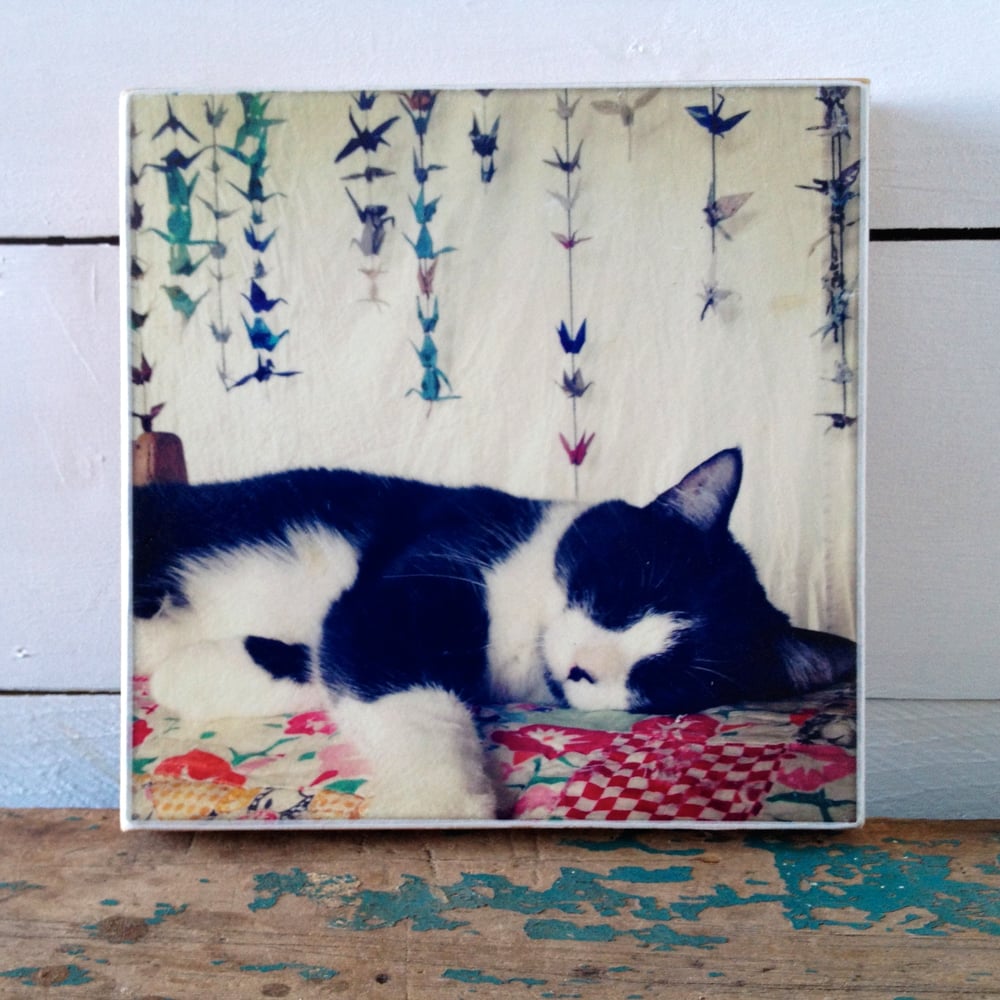 Cat Nap Print On Wood
$38.00
Kitty is fast asleep on a soft old quilt under origami paper crane garlands. This digital photo print is the creation of artist Erica Hanson and is ready to hang on your wall. Archival print is collaged onto real wood 8X8" panel 3/4" wide and sealed with gloss varnish.
"Cat Nap"
Giclee Fine Art Print on Wood
8X8" (actual 7.75X7.75)
by artist Erica Hanson
This print is handmade in our studio and individually made by us. For this reason please note your print may vary slightly from the sample shown here.
Please allow 2-4 days for print to ship.
Print was produced using pigment based inks, archival for over 100 years, won't fade and is waterproof.
The paper is a professional matte heavyweight archival quality which produces the most vibrant long lasting color.
We take extra care when packaging and ship promptly.
Purchase with confidence.....check out seller reviews from my Etsy Shop
**Attention International Shipments: Buyers are responsible for any import costs & charges.**
Your monitor colors may vary the colors slightly.
Copyright of work, including all rights of reproduction in any form, are held by the artist.